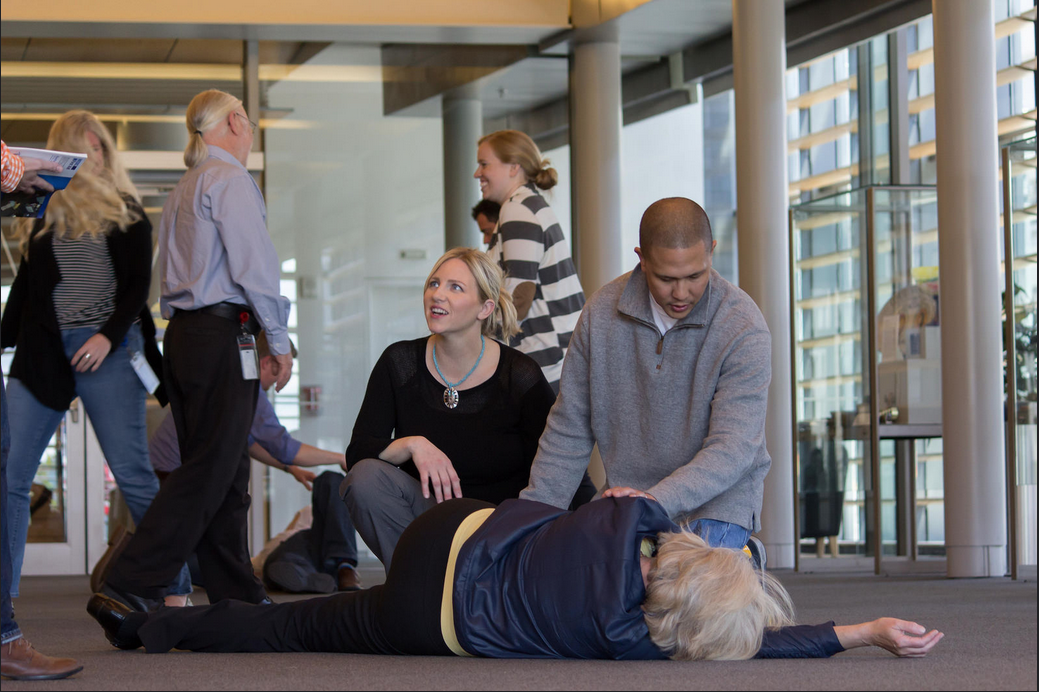 Call (206) 629-5295 or e-mail us today! We're available to assist you 8am-8pm 7 days a week.
We Travel
We come to your location and provide professional CPR and first aid training on-site.
Flexible Scheduling
24/7 Any day of the week, any time of day! We can accommodate your scheduling needs.
Save Time
Only 3 Hours or Less ! Informative yet condensed classes maximize knowledge retention.
Blended Options
Part online video course + 1-Hour CPR skills session. At your location or in Shoreline 7 days a week…. 1 HOUR!
Record Keeping
Staying in compliance is easy with record management & expiration reminders. Free copies of lost cards.
Competitive Rates
Groups rates. Save on training and employee wages with fast classes, 3-Hours or less. 10% Non-Profit Discount.
Meet Tara, your CPR Instructor.
I want my students to feel confident. My classes are short and sweet because I get right to the point. We make CPR easy to understand and we have a good time. That's what matters.
Workplace/ Group CPR Training Courses
(Groups 6 People or more)
CPR/AED & First Aid for Adults Only  |  Class Time: 2.5 Hours
CPR/AED & First Aid for Adult/Pediatric  |  Class Time: 3 Hours
BLS CPR/AED & First Aid for Healthcare Providers  |  Class Time: 3.5 Hours
BloodBorne Pathogens in the Workplace (HIV Training)  | Class Time: 45 Minutes
Emergency Oxygen Training for Patient Care  |  Class Time: 45 Minutes
COVID-19 Compliant CPR Training for The Workplace 
** Any of the above CPR courses as a Blended option |  Class Time: 1-Hour or Less
Blended Courses are 1-2 Hours online + Instructor lead skills evaluation at your workplace
Instructors wear PPE and follow CDC Guidelines for social distancing and sanitization
Helping Businesses Navigate CPR & Safety Training while following COVID-19 CDC Guidelines
What Our Customers Are Saying
WestCoast CPR has been our go-to resource for many years. Tara Rock has acted like a partner much more than a vendor. I can comfortably give Tara our recommendation as a solid and flexible provider of training. She has been and will continue to be a key part of our training here at Red Dot.
We have peace of mind knowing it will be a comfortable refresher class for our teachers. Tara is very accommodating and has a non-threatening presentation style. We have a busy schedule and the short time frame is awesome. We always learn something new and have a good time.
We regularly send our onesie-twosies from our multiple locations. Employees sign up on the website and do the online CPR video at work. They stop in Shoreline for a 30 minute class whenever they want, and they're good to go. We have access to records online, so it works great for all management and locations.
How do I know this is the best CPR class for my company?
We give you the best quality training thats convenient for your unique business and needs. We travel, arrive early and prepared, tailer content & practice to your specific work environment, all in a very reasonable time frame. Valid CPR/AED & First Aid certifications issued the same day. Guaranteed.
Established 2008 in Seattle, Washington. References available upon request.
How do Blended CPR classes work?
Every CPR & OSHA course we offer is also available as a blended class. We email each person an online video course. It takes about 1.5 hours to complete. Then we come to your workplace for a 1-Hour practice skills session, you get your certification cards the same day. No extra cost for this convenience.
What brands of CPR/AED & First Aid certifications are issued?
Important Question! WestCoast CPR Training is an authorized Training Center through The Health & Safety Institute (HSI) as well as the The American Heart Association (AHA). For the workplace we issue Medic First Aid CPR certifications. For Healthcare Providers we issue AHA BLS CPR certifications, or American Safety and Healthe Institute 
(ASHI) if preferred.
 Valid and 100% guaranteed to be accepted or your money back.
What if we need Dept. of Labor & Industries Continuing Education Credits?
WestCoast CPR Training is an approved training center through the Dept. of L&I. We will directly issue your employees 4 hours of continuing education credits for licensed Plumbers and Electricians. For free.
How many people can we have in a class?
We are flexible. We will travel to you for a group of 6 people or more. Our instructors can also accommodate very large classes in a smooth and organized manner. Weather you have 500 employees and multiple locations, or a small family business. We can work with your schedule and space.
OSHA Compliance & Safety Training
We can help keep your business in compliance with OSHA and regulating authorities. Learn more.
25+ OSHA Safety Courses
SUMMIT SAFETY TRAINING PROGRAMS:
Asbestos Awareness, Contractor Safety Overview, Contractor Safety, Hazardous Communication, Disaster Readiness, Electrical Safety, Exit Routes, Emergency Planning & Fire Protection, Food Safety & Sanitation, Fall Protection Package -Elevated Platforms/ Personal Fall Arrest Systems/ Fall Protection Taking Control, Fire Extinguisher Safety, Hazardous Communication, Hearing Protection, Ladder Safety Practices/ Ladder Safety Taking the Right Steps, Lock Out/ Tag Out, Office Ergonomics/ Stretch & Flex: A Program to Reduce WMSDs, OSHA -Introduction to OSHA, OSHA -Record Keeping, Oxygen -Emergency Oxygen for Patient Care, Personal Protective Equipment (PPE), Respiratory Protection, Respiratory Fit Testing, Walking and Working Surfaces.
Time: Approximately 20-30 Minutes Each.
Ask for A Quote.
Respirator Fit Testing
1/2 Face or Full Face Respirators. Fit Testing Services available at your location. We recommend including Respiratory Protection training course for your employees.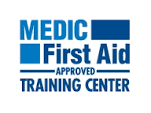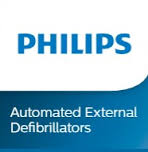 Keep Your Business in Compliance
Let us know your needs, we provide CPR Training Solutions that work for your business.